StudioNow offers a solution for streamlining project creation and scheduling among stakeholders, third parties, and creators. Here are a couple of examples of where this typically comes into play:
A delivery company needs to schedule photoshoots showcasing their store partners.
A hospitality brand needs to schedule video shoots at their hotel locations.
If you choose to set up a scheduling form with StudioNow, you can send a public link to the form to the person you'd like to schedule the project with, and a project will automatically be created in StudioNow when they have selected their availability and other logistics. The project will contain your creative specifications and the contact's logistical details, including available time slots.
Whether you use this to schedule one project or thousands, you'll eliminate unnecessary back-and-forth schedule coordination and streamline the entire process.
How to Use StudioNow's Streamlined Brief Creation and Scheduling:
Reach out to your point of contact or support@studionow.com to discuss creating a custom form for your team. This only takes about 3-5 days to set up.
Once the form is created, send the link to any contact you would like to schedule a shoot.
When a contact fills out the form, a project will be created and launched on StudioNow.
Do this with one or hundreds of contacts!
Creators who apply to the project will select a time that works best for them from the available time slots if provided.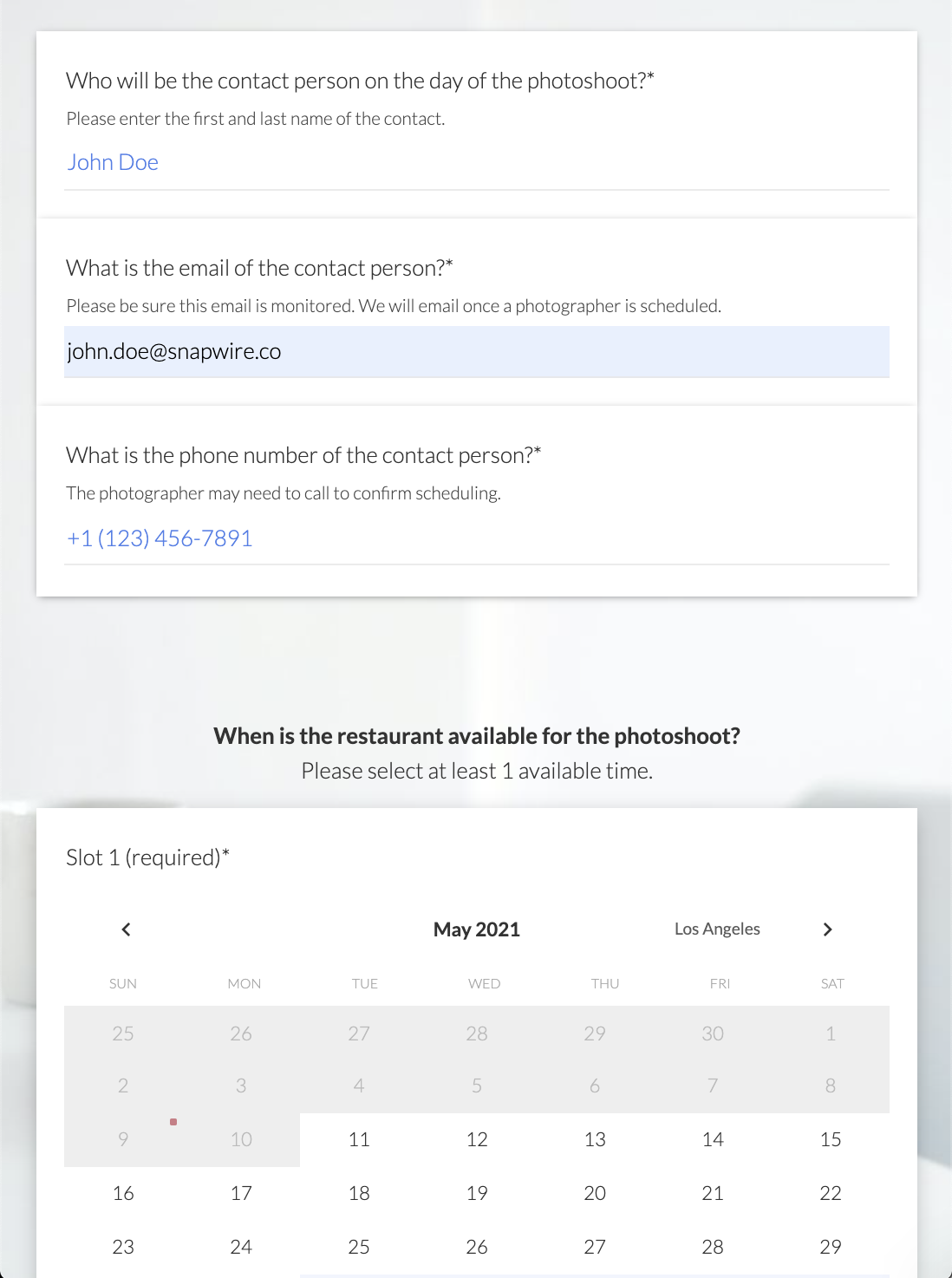 StudioNow helps you set up a custom form that works for your team.
The form automatically creates a brief with the right information once it is completed.
See Related Article: what if my brief needs rescheduling?