You can add as many team members as you'd like as "stakeholders" on your project.
To add stakeholders that already have StudioNow accounts:
When creating your project, select the stakeholders you would like to add by clicking "Add Stakeholders" at the bottom of your drafted project.
Or click the "+" sign at the top right of your page at any time to add stakeholders.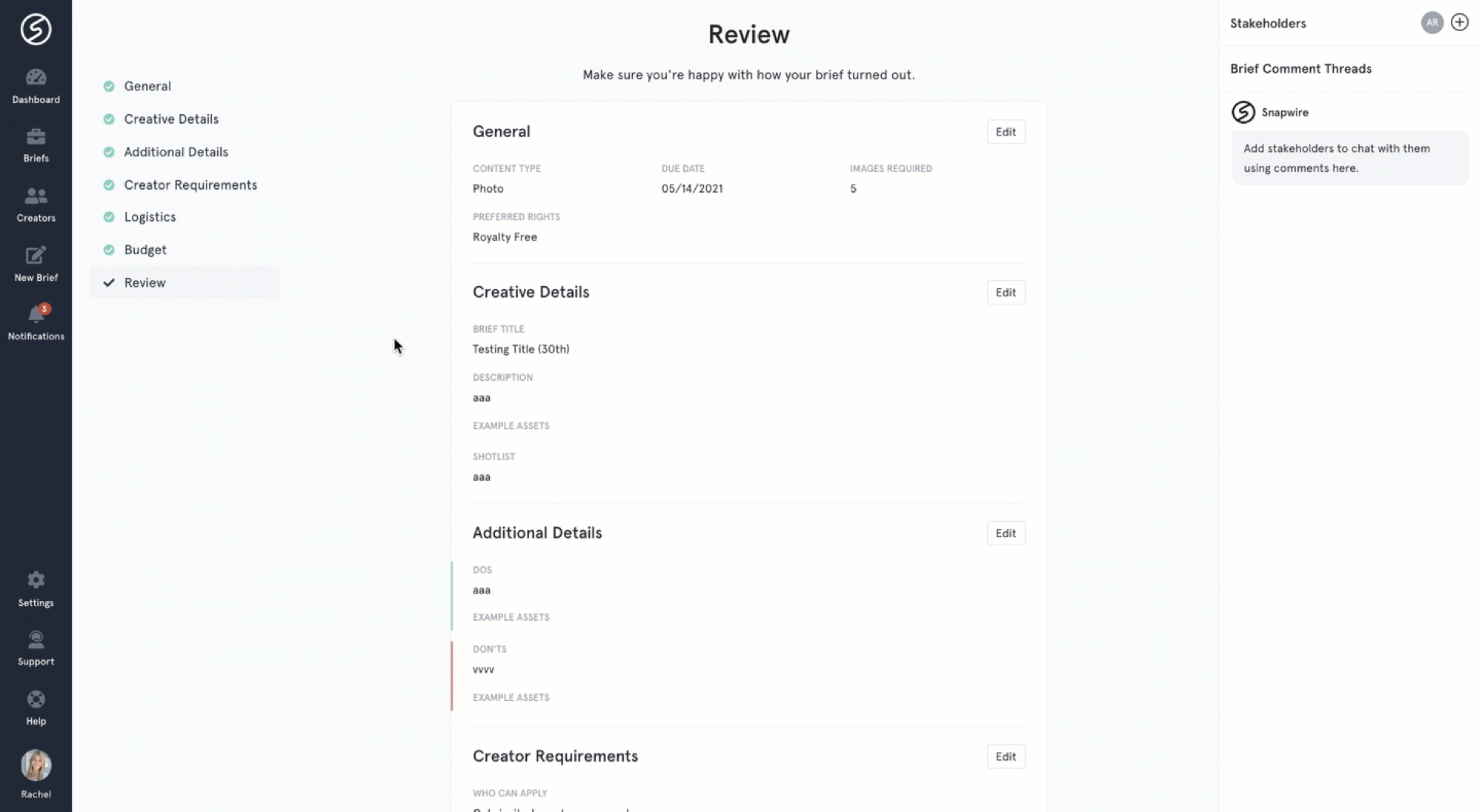 To add stakeholders that do not yet have StudioNow accounts:
Go to your Settings page.
Click on "Users & Teams."
Click "Invite New Team Member."
Enter the new user's email.
Click "Invite."
Follow the above instructions to add the user to your brief.
You can also invite new team members directly from the project page when clicking the "+" icon.
Tip: Use StudioNow's in-app messaging to collaborate with your team members on your creative brief, discuss creator and model options, and discuss favorites from the delivered content!